V Soft Lift®
A Swedish innovation and was developed to offer natural facelifts without convalescence.
The polydioxanone material that the threads are made of is safe and has been used for more than 30 years in surgery and ophthalmology. Manufacturing takes place in a clean room for medical production. The needles are made of surgical grade steel, diamond cut and polished.
The V Soft Line® threads are both FDA and CE medically approved for your safety.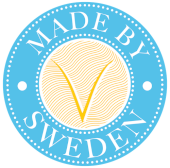 Techniques
V Soft Lift® offers three techniques that can either be combined or used separately. The LIFT technology uses barbed, patented threads that provide an immediate lifting effect. The GRID technology uses smooth threads that increase collagen production, resulting in better skin quality and a rejuvenating appearance. VOLUME technology is a wire that is formed into a mesh and is closed outside, around the cannula. It is often used in combination with a skin filler and then gives extra volume.
The treatment indications with V Soft Lift® for have been expanded to cover the entire face including forehead, chin, cheek, lip, neck, jawline, eyebrows, eyelids, double chin, crow's feet and wrinkles. V Soft Lift® works continuously to develop new techniques to cover more indications with multiple body treatments.
The lift technology of V Soft Lift®

The LIFT technique uses barbed PDO threads to create a mechanical lifting effect.

Arte

The Arte series consists of press-formed, barbed, bidirectional lifting wires. Thanks to a differentiated patented manufacturing process, without heat treatment, these ultra-strong threads have a stronger tensile capacity and power. They are supplied in blunt needles only.

Barb

Barbed wires are traditional lifting wires, with several barbs cut into the wire. They are made in either blunt cannulas with the Barb Blunt Cannula or sharp cannulas with the Barb Star cannulas. If you are a beginner, we recommend starting with blunt needles. Sharp-ground cannulas are ultra-sharp, extra-thin cannulas, which are used by experienced practitioners with good anatomical knowledge.

All types of barbed wires and bidirectional lifting wires are placed in SMAS. You insert the entire length of the needle into the patient's skin, place a finger on the tip of the needle to lock the thread, and then pull the needle out of the skin.
The grid technology of V Soft Lift®

The GRID Technique uses smooth monofilaments to increase collagen production for better skin quality and a radiant appearance.

Mono, Mini and Screw

Mono, Mini and Screw threads are monofilament sutures placed in ultra-thin, sharp cannulas. These threads are placed intradermally in a grid-like pattern to trigger collagen and elastin production. Several wires are placed parallel to each other and then crossed at a 35-90 degree angle. The grid pattern ensures uniform collagen production of the entire treated area. This technique is excellent on the cheeks, around the mouth and eyes.

When using the LIFT technique on patients over 40 years of age, we strongly recommend combining it with the GRID technique. Younger patients who often want skin tightening can use the GRID technique alone. This is a cost-effective alternative to other energy-based devices, as the collagen stimulation continues until the PDO thread is fully absorbed. Mono, Mini and threads are usually absorbed within 3 to 6 months. The loose end of the thread is then tightened and cut off at the surface of the skin.

In this way, a LIFT Technique has been obtained. The skin is now smoothed along the barbed wires and an immediate lift is achieved. Coarser threads such as the Arte and Barb series are usually absorbed by 6-12 months.
The volume technique by V Soft Lift®

The VOLUME technology uses a unique, mesh-shaped thread.

Netfill is intended to be used in combination with volume fillers.

This unique thread together with a skin filler enables a simultaneous triple effect by combining lifting, volumizing and rejuvenating powers. It should be inserted into the deep dermis or the subdermal tissue, between the dermis and the SMAS. The effects of Netfill are maximized when used in combination with a dermal filler. The mesh shape provides the advantage of controlling the filler by reducing diffusion and migration. When used alone, the inherent grid shape of Netfill works in a similar way to the GRID Technique, by causing extra collagen stimulation.

Netfill is recommended for use in areas where volumization, sculpting and contouring are desired.
PDO Threads
FDA cleared and CE Medical Device certified.
V Soft Lift® is both FDA and CE Medical grade, sterile polydioxanone suture, placed in a cannula. Swedish V SoftLift produces and distributes its premium products worldwide. These innovative non-permanent threads cannot be compared to traditional permanent ones previously used in surgery. Each box contains an instruction manual and labels with batch numbers that are pasted in the patient record and in the patient's log book.
About us
V Soft Lift was founded in 2013 by two pioneers in aesthetic medical technology, Anders Milton and Martina Richter. Both have early been active for global companies with the manufacture and marketing of skin fillers such as Swedish Q-Med and Swiss Anteis.
It is important to follow the needs of consumers closely. The anti-ageing industry never stands still and the trend is increasingly towards non-invasive treatments. Anders Milton
The 3rd generation in injectable beauty products are PDO threads. The market for PDO threads today has a higher growth of 7.6% than skin fillers which is at 6.67%.
"We realized early on in which direction the beauty industry is going. Today, we are the market leader in the US." Martin Richter
Contact Us
V Soft Lift AB
Linnégatan 76, 1tr
115 23 Stockholm
Martina Richter - CEO

Martina has worked for many years for global companies in the medical technology sector with product development, R&D, global marketing and communication. She is a multilingual and speaks English, German, Swedish, Portuguese, Spanish and French. In 2013, she was awarded the SKAPA prize, established in memory of Alfred Nobel, and the EU WIIN Awards dedicated to innovative women in Europe.

Anders Milton - Chairman of the Board

former board member of Q-Med AB with the world's most famous skin filler, Restylane, which was sold in 2011 to Swiss Galderma S.A. Anders has held many senior positions for world-leading organizations and companies, mainly in the medical sector. He has also been appointed by the Swedish government for several assignments. In 2008, Anders was an advisor to US presidential candidate Tommy Thompson, former governor of Wisconsin and secretary of health and human services.

Martin Richter - Technical Director

Entrepreneur, entrepreneur in several start-up companies. Martin has worked with construction and design in heat pump technology. He has more than 20 years of experience in the production, design, sales and marketing of high-tech products.